For normal size : Max. speed is 200pcs/min
For mini size bags. For example 25mm pen pack bags , speed reach 280-300pcs/min
PRODUCT INFORMATION
It is suitable for packing such as knitting ,costume,food and stationary and so on ,which is made up in plastic material ,as PE,PP OPP and BOPP ,etc.
The machine is an advanced bag-making device that is a good replacement for the same imported products at present.


FEATURES
1. Suitable for the both large order and small runs ,which shorten model change time
and improve production efficiency.
2. Convenient usage and easy operation ,which save operation crew.
3. Adopt advanced digital electric installation ,high-precise and high quality mechanical parts which ensure the durability of the machinery and the precise of the products quality .
4. With the function of auto alarm and shunting down ,auto temperature controlling selfadhesive tape ,counted stiletto,magic eye tracking ,spot sealing and hot cutting ,ect.
'
Detail Images: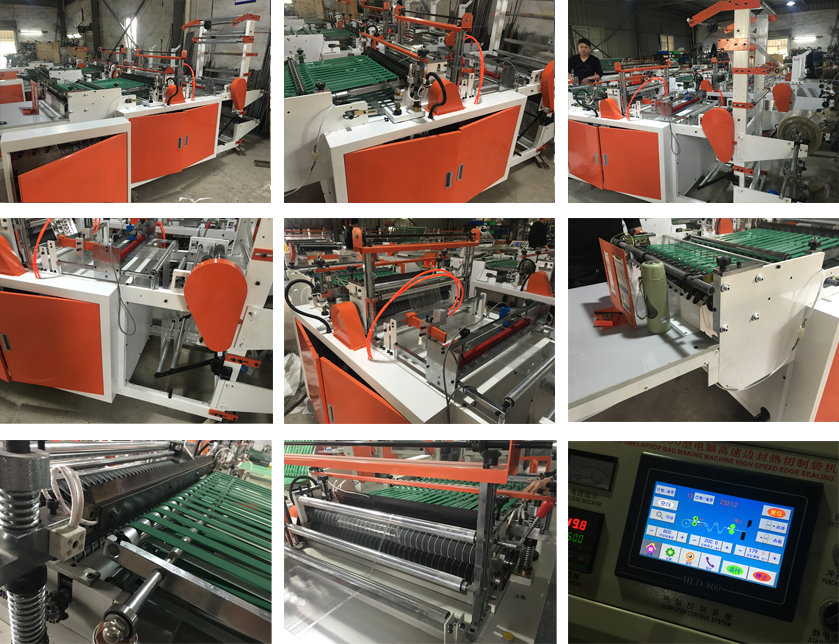 Sample Bags: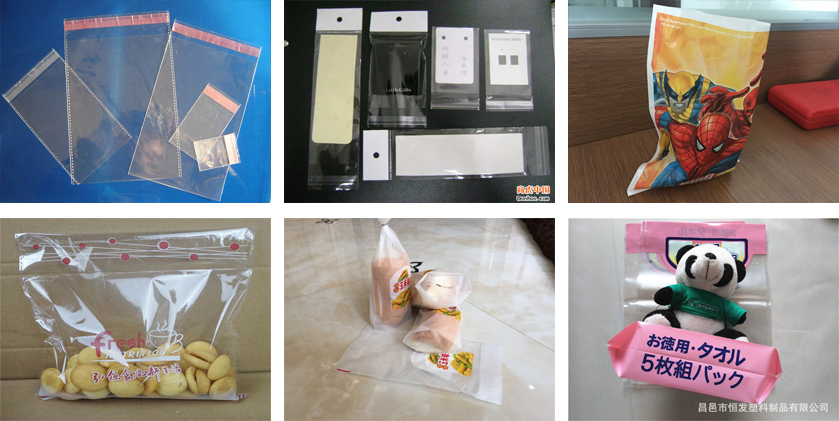 We are plastic bag machines, Film machines, Printing machines suppliers/manufacturers from china factory . We also can produce Bag machines according to the client's requirement. We are always try our best to become the good Supplier and manufacturer of RDL OPP Bag making machines, BH-FQ Plastic Bag Making Machines, Rolling Garbage Bag Making Machines . and welcome the customer from all over the world to contact with us.
Ruian Binhai Plastic Packing Machinery Co.,LTD